Aventura em Canyoning - 2 dias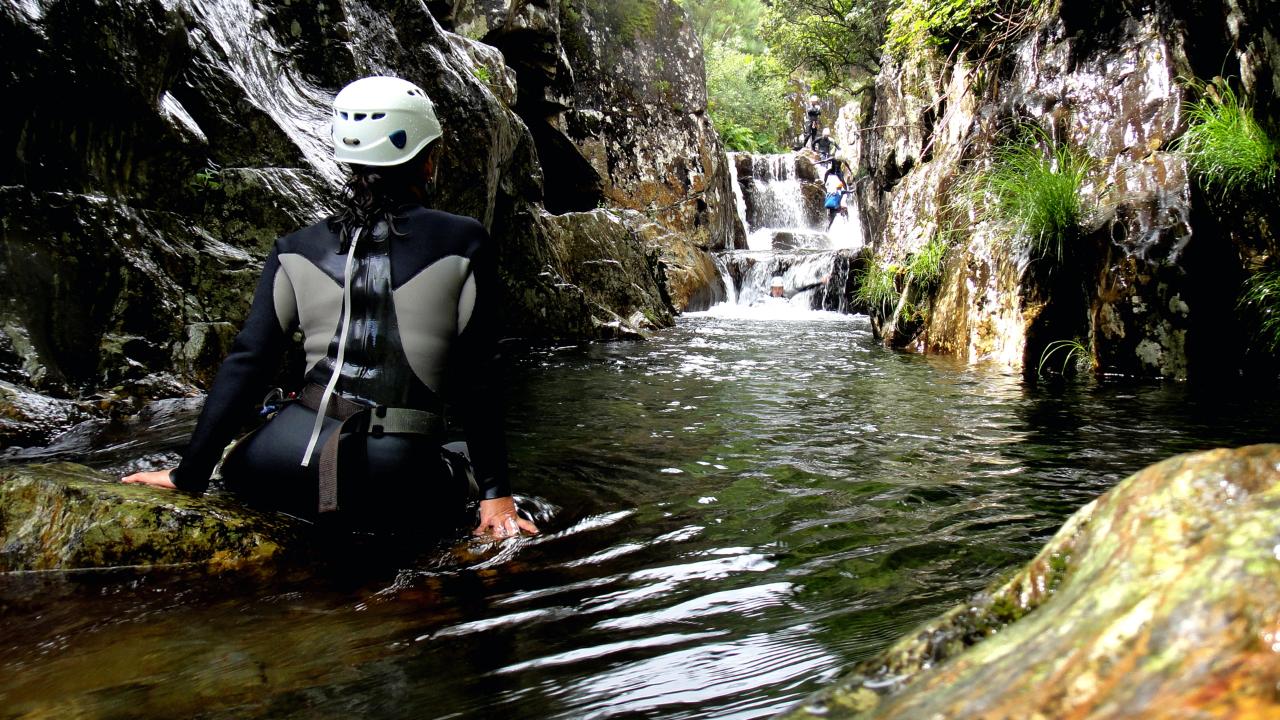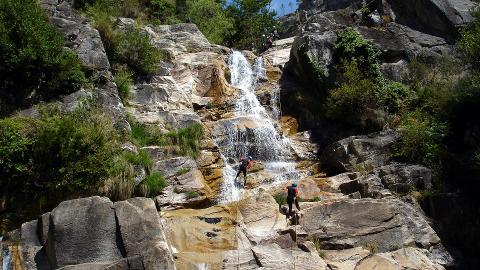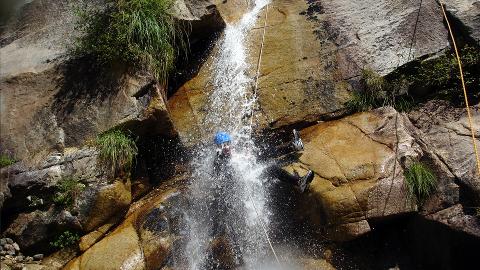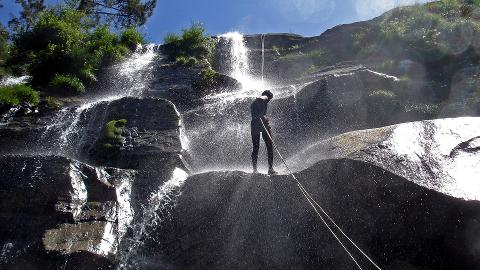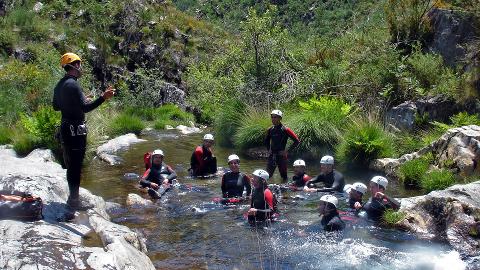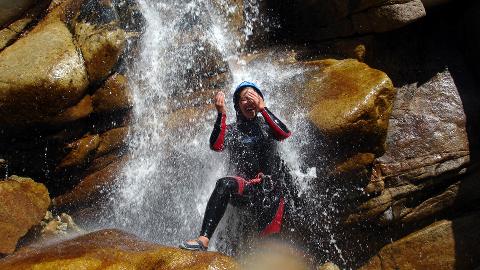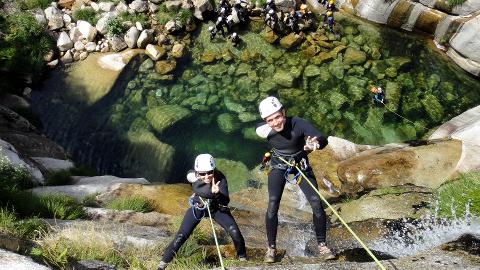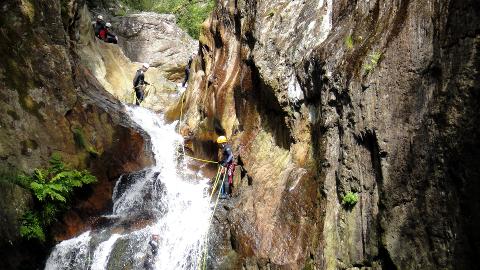 Duration: 2 Days (approx.)
Location: Lisboa, Setúbal
Product code: CNY-CA (TSP)
PT//
Uma exploração por rios selvagens.
O Canyoning é uma aventura de exploração por desfiladeiros, rios e cascatas.
Progredindo em rappel, escalada, saltos e caminhada, com Canyoning receberá um dose de adrenalina e diversão inesquecíveis num cenário de beleza natural incrível.
Programa:
Dia 1 – Descida do troço inferior do Rio de Frades onde podemos ver o que resta das explorações mineiras de volfrâmio. Rappel e saltos para água vão fazer as delícias de todos.
Este troço do Rio de Frades situa-se na Serra da Freita perto de Arouca.
Dia 2 – Descida de uma das partes mais belas do Rio Teixeira com escorregas naturais, rappel em cascatas e saltos para a água. O Rio Teixeira situa-se na Serra da Freita junto a São Pedro do Sul.
Partidas de Lisboa e Sesimbra.
EN//

An exploration through wild rivers.
Canyoning is an exploration adventure through gorges, rivers and waterfalls.
Rappelling, climbing, jumping and hiking, this Canyoning adventure will provide a dose of adrenaline and unforgettable fun in a scenario of incredible natural beauty.
Program:
Day 1 - Descend the lower section of the Rio de Frades where we can see what remains of wolfram mining. Abseiling and jumping into the water will delight everyone.
This section of the Rio de Frades is located in Serra da Freita near Arouca.
Day 2 - Descend one of the most beautiful parts of the Rio Teixeira with natural slides, rappelling in waterfalls and jumps into the water. The Rio Teixeira is located in Serra da Freita next to São Pedro do Sul.
Departures from Lisbon and Sesimbra.


FR//
Une exploration par les rivières sauvages.
Une randonnée qui inclue le rappel, l'escalade, les sauts dans l'eau, le canyoning, vous offre une dose d'adrénaline et un plaisir inoubliable dans un paysage d'incroyable beauté naturelle.
Programme:
Jour 1 - Descente de la partie inférieure du Rio de Frades où l'on peut voir ce qui reste des explorations minières de wolfram. Les rappels et les sauts dans l'eau raviront tout le monde. Cette section du Rio de Frades est située dans la Serra da Freita, près d'Arouca.
Jour 2 - Descente d'une des plus belles parties du Rio Teixeira avec des toboggans naturels, des rappels dans les cascades et des sauts dans l'eau. Le Rio Teixeira est situé à Serra da Freita, près de São Pedro do Sul.
Départs de Lisbonne et de Sesimbra.