Coasteering - Pedra Furada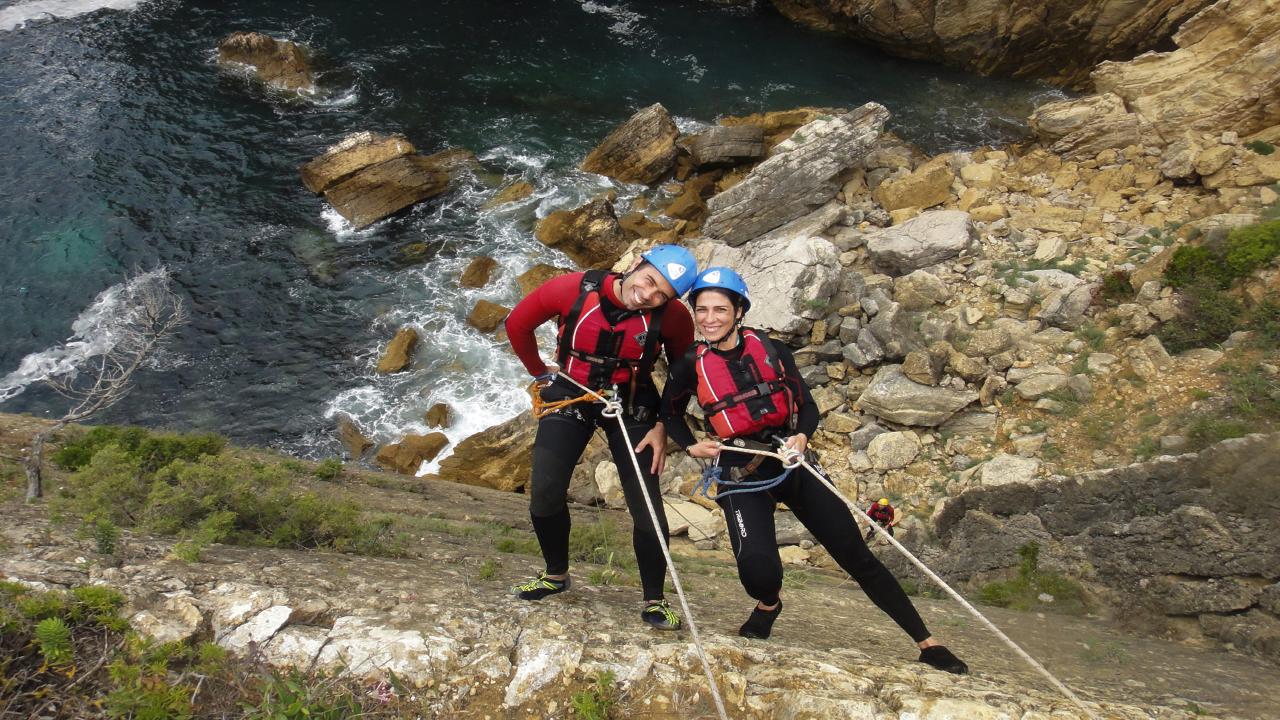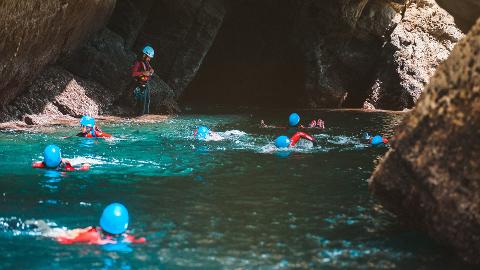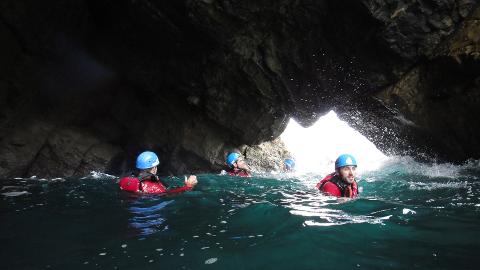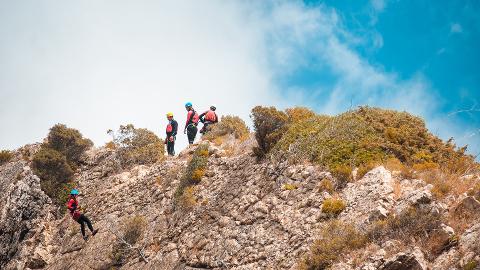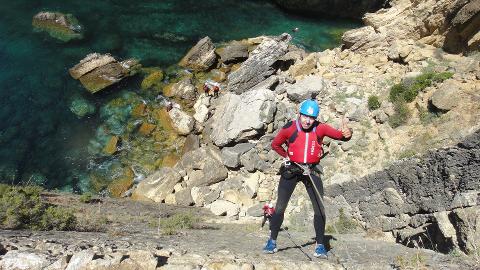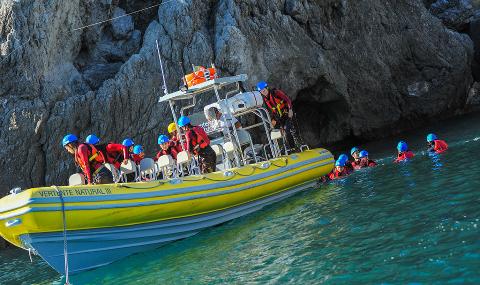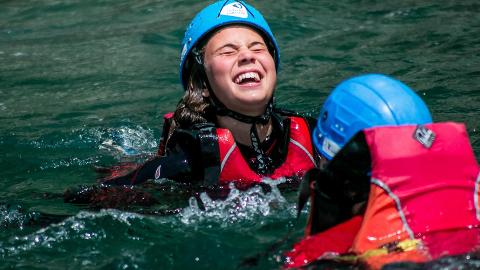 Duration: 4 Hours (approx.)
Location: Sesimbra, Setúbal
Product code: CT-PF
PT//
O Coasteering é das formas mais poderosas de viver a Natureza, de mergulhar em paisagens de cortar a respiração e de ter experiências incrivelmente divertidas.
Neste que foi o terceiro percurso instalado pela Vertente Natural na Arrábida, caracterizado por pequenas praias pedregosas, teremos ainda as habituais escaladas e saltos para a água, o Slide e para terminar, um fabuloso Rappel com cerca de 30 metros.
A Vertente Natural foi pioneira em Portugal nesta actividade pelo que a sua segurança e divertimento estão garantidos.
Obrigatório saber nadar!

Idade recomendada para crianças: > 12
Incluí: Arnês Completo, Capacete, Colete, Fato Isotérmico, Barco de Apoio, Guias e Seguro
EN//

Coasteering is one of the most powerful ways to experience nature, to dive into breathtaking landscapes and to enjoy incredibly fun experiences.
This was the third route set by Vertente Natural in the Arrábida, characterized by small rocky beaches, where we will have the usual climbs and jumps into the water, a Slide/Zip-line, topped with a fabulous 30m Rappel/Abseil.
Vertente Natural was the pioneer of this activity in Portugal since 2008, so your safety and fun are guaranteed.
Participants must be able swimmers!

Recommended age for children: > 12
Includes: Harness, Helmet, Life jacket, Wetsuit, Support boat, Guide and Insurance
FR//
Le Coasteering est la forme la plus puissante de découverte de la nature, plongeant dans des paysages à couper le souffle tout en vivant des expériences incroyablement amusantes.
Ceci a été le troisième parcours installé par Vertente Natural dans l'Arrábida, caractérisé par de petites plages rocheuses, où nous aurons encore les habituels escalades et sauts dans l'eau, la tyrolienne et pour finir, un fabuleux Rappel d'environ 30 mètres.
Vertente Natural a été le pionnier de cette activité au Portugal depuis 2008, ce qui garantit votre sécurité et plaisir.
Strictement obligatoire savoir nager!
Âge recommandé pour les enfants: >12 ans
Inclus: Baudrier, casque, gilet de sauvetage, combinaison isothermique, bateau de support, guides, assurance