Coasteering - Enseada da Mula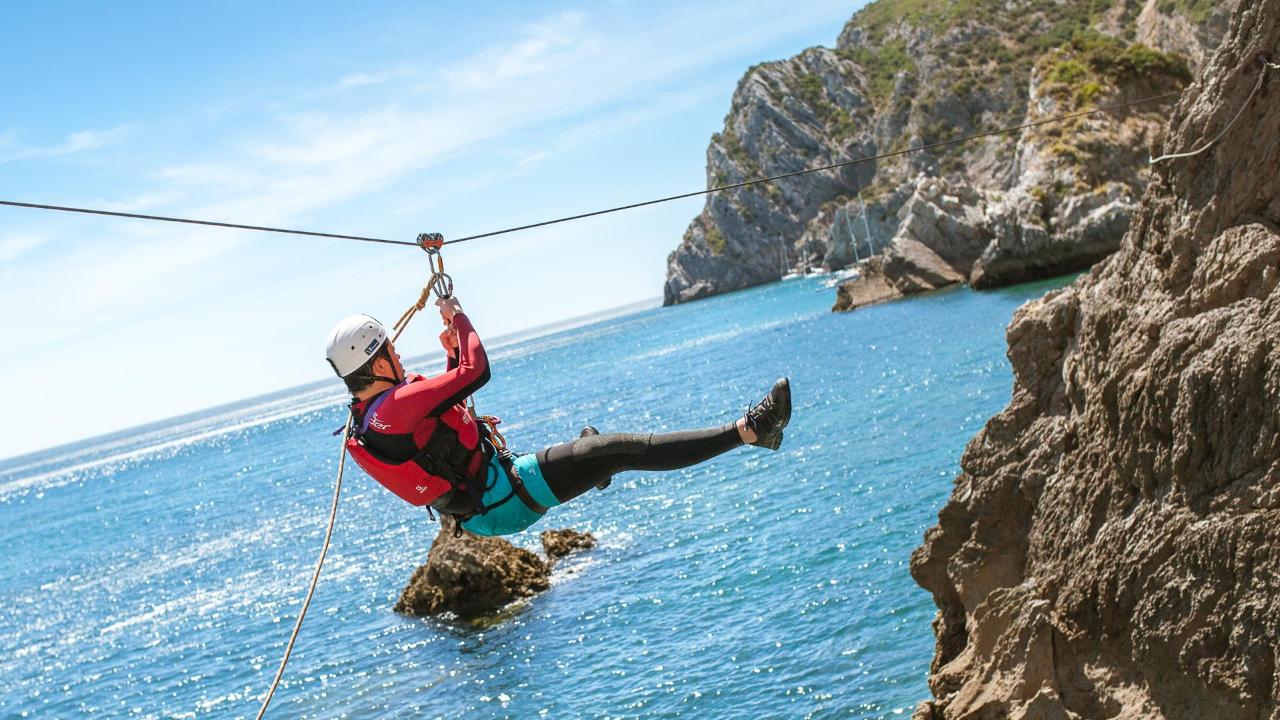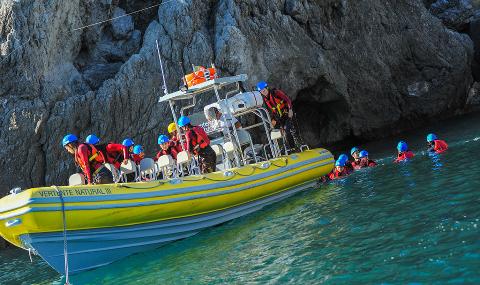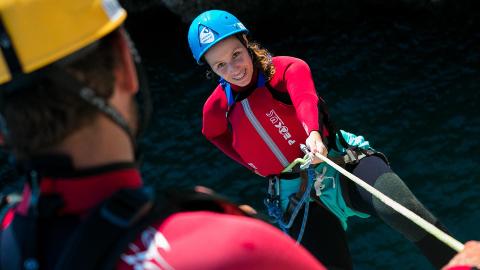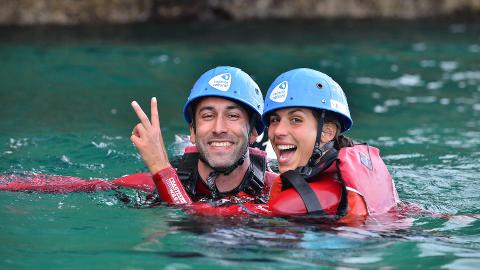 Duration: 4 Hours (approx.)
Location: Sesimbra, Setúbal
Product code: CT-EM
PT//
Este é o 1º percurso de Coasteering e continua a ser único pela sua envolvente e beleza natural.
O Coasteering é uma atividade em que a Vertente Natural foi pioneira em Portugal desde 2008, com a introdução de manobras de cordas e slide passamos também a oferecer -lhe uma atividade completamente inovadora a nível mundial. Consiste na progressão da linha de costa, recorrendo à natação, escalada, rappel, saltos para a água, slide e caminhada.
O único requisito importante é saber nadar!

Idade recomendada para crianças: > 12

EN//

This was our first Coasteering course; it remains unique due to its astonishing beauty.
Vertente Natural was the pioneer of Coasteering in Portugal since 2008 and global leaders in the introduction of ropes and zip-lines. It consist of a progression along the coast line, scrambling, swimming, climbing, rappelling, zip-lining and cliff jumping into the water.
The only requirement is that participants be able swimmers!
Recommended age for child: > 12
FR//
C'est la 1ère route de Coasteering et reste unique pour son environnement et sa beauté naturelle.

Vertente Natural a été le pionnier au Portugal de cette activité depuis 2008, ce qui garantit votre sécurité et plaisir.
Strictement obligatoire savoir nager !
Âge recommandé pour les enfants: > 12