Light Coasteering na Arrábida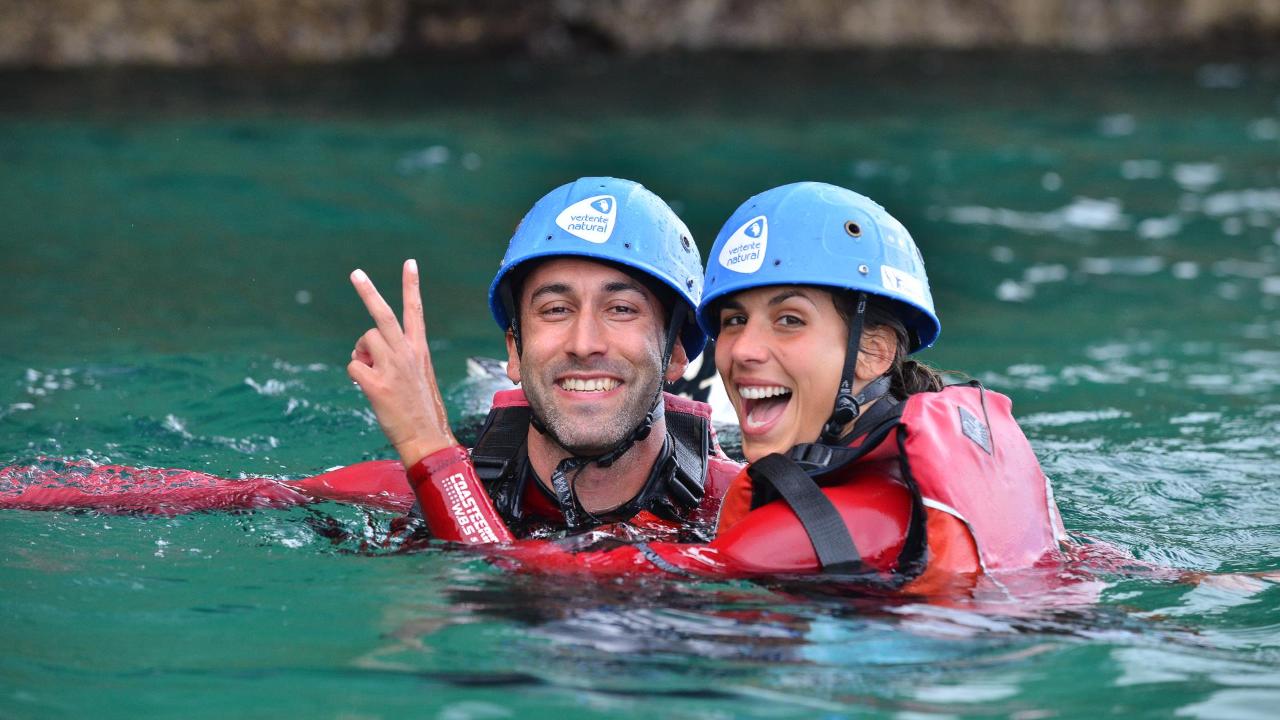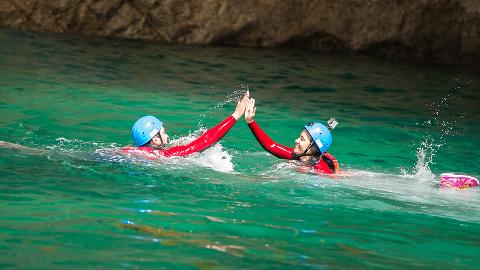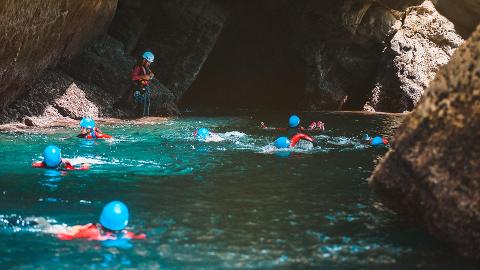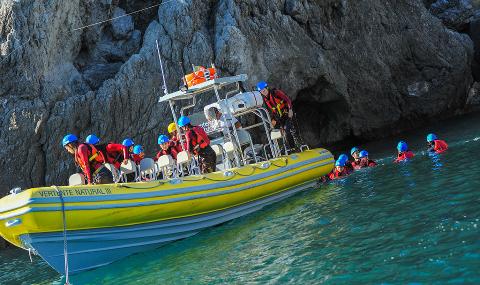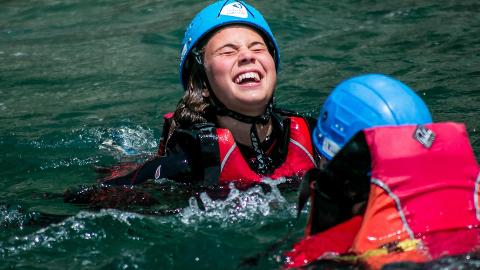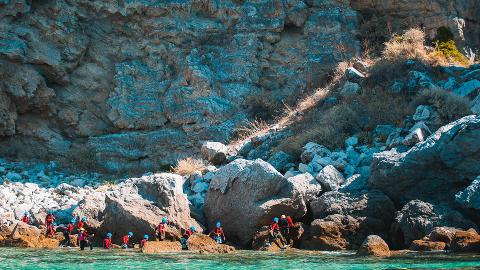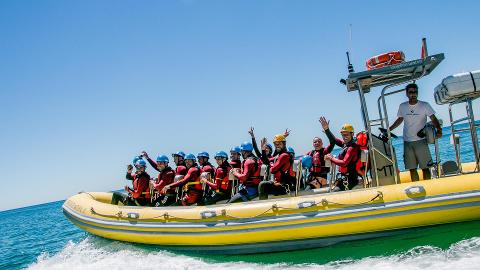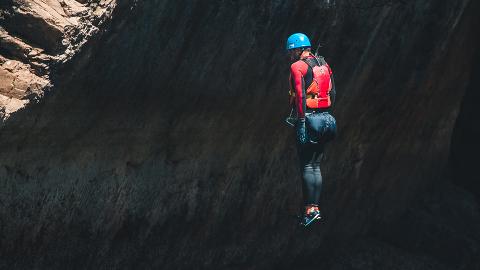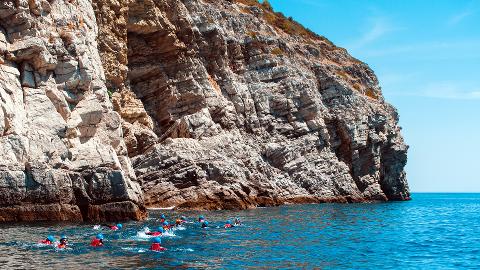 Duration: 2 Hours (approx.)
Location: Sesimbra, Setúbal
Product code: CT-LC
PT//
Um mergulho de adrenalina, uma experiência inesquecível num cenário de beleza única no Parque Natural da Arrábida!
O Coasteering é das formas mais poderosas de viver a natureza, de mergulhar em paisagens de cortar a respiração e de usufruir de experiências incrivelmente divertidas.
O Coasteering consiste na progressão ao longo da linha de costa, envolvendo muitos saltos para a água, natação, caminhada e escalada fácil.

Este produto foi especialmente desenhado para aqueles que querem experimentar estas emoções e desfrutar da paisagem, de uma forma mais ligeira.

Venha e divirta-se à grande connosco!
A Vertente Natural é pioneira em Portugal nesta atividade desde 2008 pelo que a sua segurança e divertimento estão assegurados.

Obrigatório saber nadar!
Grupos limitados!
Incluí: Capacete, colete, fato isotérmico, barco de apoio, guias e seguro.
Idade recomendada para crianças: > 10
EN//
An adrenaline rush, an unforgettable experience in a scenery of spectacular beauty of the Arrabida Natural Park!
Coasteering is one of the most powerful ways to experience nature, immerse yourself in breathtaking landscapes and enjoy incredibly fun experiences.
Coasteering consists of a progression along the coastline, involving jumping into the water, swimming, walking and easy rock climbing.
This product was especially designed for those who want to test these emotions and enjoy the landscape, but in a lighter more accessible way.
Come and have a great time with us!
Vertente Natural was the pioneer of this activity in Portugal since 2008, so your safety and fun are guaranteed.

Participants must be able swimmers!
Limited groups!
Includes: Helmet, life-vest, wetsuit, support boat, guides and insurance.
Recommended age for children: > 10
FR//
Une explosion d'adrénaline, une expérience inoubliable dans un paysage d'une beauté spectaculaire. dans le parc naturel d'Arrábida!
Le coasteering est l'un des moyens les plus puissants de découvrir la nature, de vous immerger dans des paysages à couper le souffle et de vivre des expériences incroyablement amusantes.
Un mélange de marche, sauts dans l'eau, natation et escalade facile, ce produit a été spécialement conçu pour ceux qui veulent essayer ces émotions et profiter du paysage, de manière plus légère et accessible.
Venez passer un bon moment avec nous!
Vertente Natural a été le pionnier de cette activité au Portugal depuis 2008, ce qui garantit votre sécurité et plaisir.

Obligatoire savoir nager!
Groupes limités!
Inclus: casque, gilet, combinaison neoprene, bateau de support , moniteurs et assurance.
Âge recommandé pour les enfants: > 10