Tour de Kayak - Arrábida mar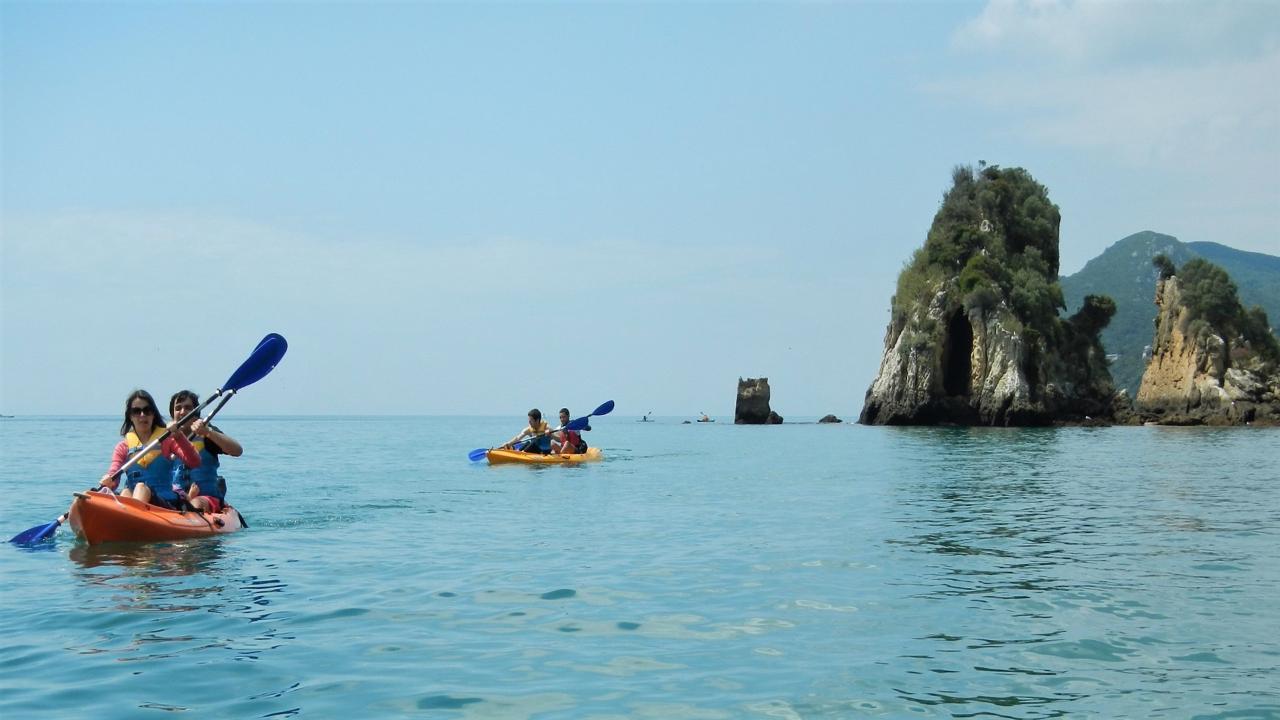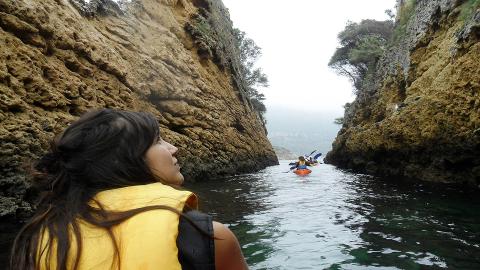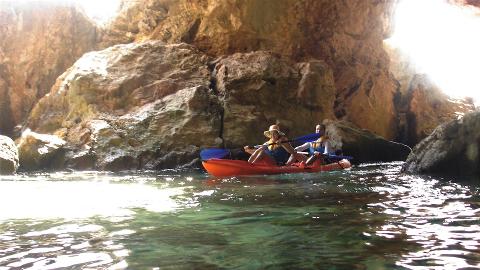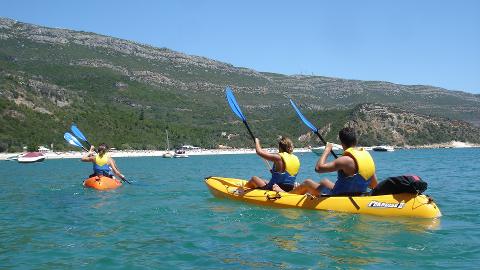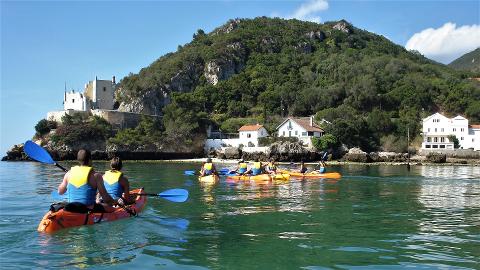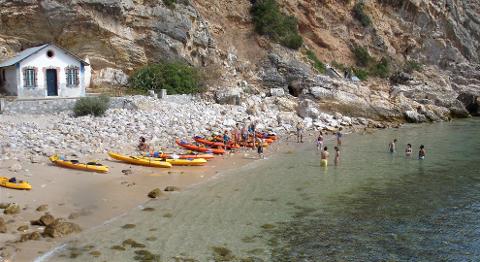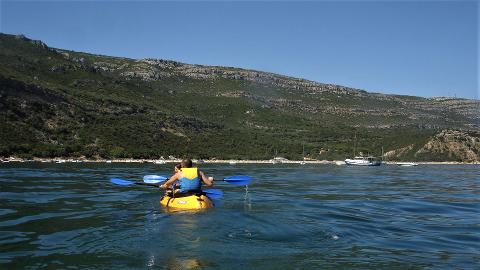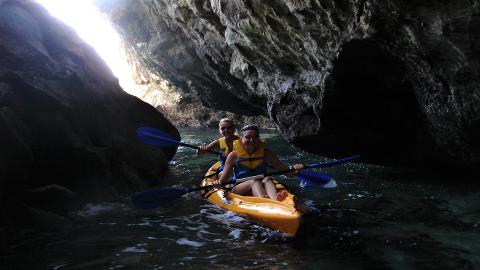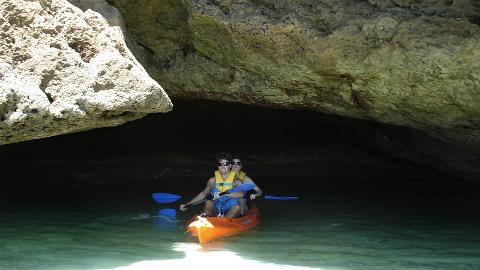 Duration: 3 Hours (approx.)
Location: Sesimbra, Lisboa
Product code: KT-AM
PT//
Um Passeio de Kayak pela maravilhosa enseada do Portinho da Arrábida.

As águas límpidas de variados tons de azul, que contrastam com a verdejante vegetação tornam a baía do Portinho da Arrábida um lugar de beleza única. Descubra as praias de poente a nascente da Serra, conheça de perto a pedra da Anicha e deslumbre-se com as paisagens íncríveis deste recanto do Parque Natural da Arrábida

O Kayak é uma embarcação muito estável que lhe permite passear por paisagens incríveis de forma confortável e sem esforço.

Incluí: Canoa sit-on-top, Encosto, Colete, Pagaia, Saco Estanque, Guia + Barco e Seguro



EN//

A Kayak tour of the wonderful Arrábida's Portinho cove.

The clear waters in their varied shades of blue, contrast with the evergreen vegetation making the bay of Portinho da Arrábida a place of unique beauty. Discover the beaches from west to east of the mountain, discover the Anicha rock and be amazed by the incredible landscapes of this corner of the Arrábida Natural Park.

Our sit-on-top Kayaks are very stable and comfortable, allowing you to effortlessly paddle along the incredible landscapes.

Includes: Sit-on-top canoe, Backboard, Life jacket, Paddle, Waterproof bag, Guide + boat and Insurance
FR//
Une balade en kayak à travers la magnifique crique du Portinho d'Arrábida

Les eaux cristallines de différentes nuances de bleu, contrastent avec la végétation verdoyante et rendent la baie de Portinho da Arrábida un lieu d'une beauté unique. Découvrez les plages d'ouest à l'est de la montagne, découvrez le rocher d'Anicha et laissez-vous surprendre par les paysages incroyables de ce coin du Parc Naturel d'Arrábida.

Nos Kayaks sont très stables et confortables, vous permettant de vous ballader sans effort à travers ces paysages incroyables.

Inclus: Kayak, dossier, gilet, rame, sac imperméable, guide, assurance